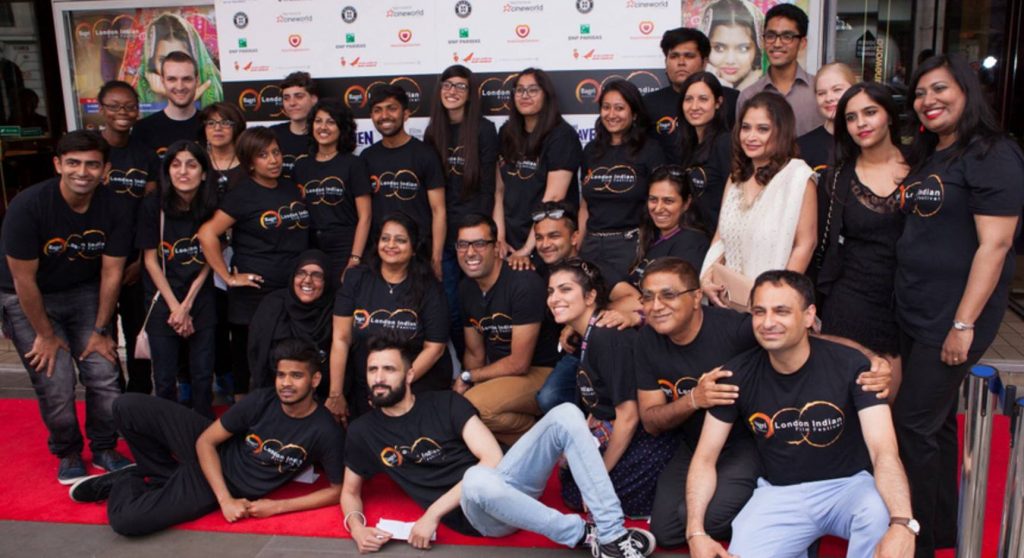 Applications to volunteer for LIFF 2019 are now closed. Please do stay in touch to hear about opportunities to volunteer in 2020.

Do make sure you are subscribed to our newsletter.>
Join the team for the 10th edition of the Bagri Foundation London Indian Film Festival and become the backbone of this dynamic festival. We seek trustworthy, friendly and enthusiastic individuals. No experience necessary. Please apply if you have a passion for film, a willingness to learn new skills and be part of a friendly, enthusiastic team.
We are looking for Enthusiastic individuals who are interested in fulfilling various roles including:
TEAM LEADERS
SUB-TEAM LEADERS
GENERAL VOLUNTEERS
ASSISTANTS (Production, Guest Relations, Marketing, Social Media, Print Distribution, Venue Management and Event Management)
Please read the descriptions and click here to apply
If you have any questions, please get in touch with our Volunteer Managers Eva & Kalpa for more details at volunteer@londonindianfilmfestival.co.uk
DEADLINE FOR TEAM LEADERS & ASSISTANTS: 17 MAY 2019
DEADLINE FOR GENERAL VOLUNTEERS & SUB-TEAM LEADERS: 26 MAY 2019