VOLUNTEER FOR LIFF 2019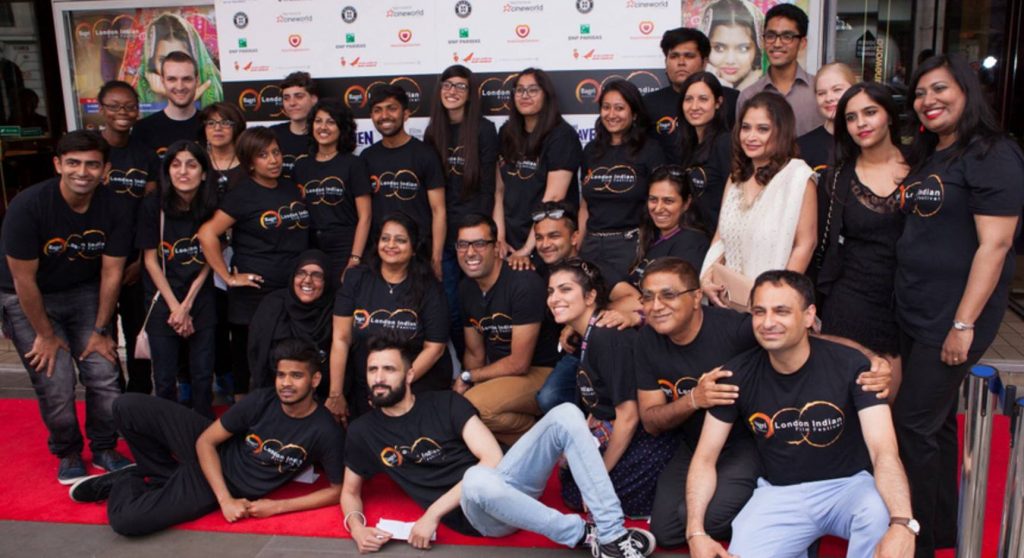 Volunteer for LIFF 2019 and experience vibrant independent cinema while developing new friendships and film connections.
Join the team for the 10th edition of the Bagri Foundation London Indian Film Festival and become the backbone of this dynamic festival. We seek trustworthy, friendly and enthusiastic individuals. No experience necessary. Please apply if you have a passion for film, a willingness to learn new skills and be part of a friendly, enthusiastic team. Please RSVP at volunteer@londonindianfilmfestival.co.uk
APPLICATION DEADLINE: 31st MAY 2019
TO BE THE FACE AND HEART OF THE FESTIVAL ACROSS LONDON.
LIFF is the UK and Europe's largest Indian film festival which returns for its 9th edition at cinemas across London from 21-29 June. We are showcasing a new and exciting selection of cutting-edge independent films that are guaranteed to entertain and offer fascinating insights into a billion South Asian lives. We wouldn't be able to deliver the festival across a broad range of venues across London, Birmingham and Manchester without the invaluable help of our dedicated team of volunteers.
WHAT WE NEED
Enthusiastic individuals who are interested in fulfilling various roles including:
PRODUCTION ASSISTANTS, GUEST RELATIONS, MARKETING -SOCIAL MEDIA AND PRINT DISTRIBUTION ROLES, VENUE MANAGEMENT, EVENT MANAGEMENT,
No experience necessary, please apply if you have passion for film, are willing to learn new skills and be part of a friendly, enthusiastic team.
We need organised and efficient team members who would be willing to get a head start on planning the festival and help us make this year a fantastic experience for everyone involved.
If you have any questions, please get in touch with our volunteer coordinators Aman & Eva for more details at volunteer@londonindianfilmfestival.co.uk
APPLICATION DEADLINE: 31st MAY 2019