New Brit-Asian Shorts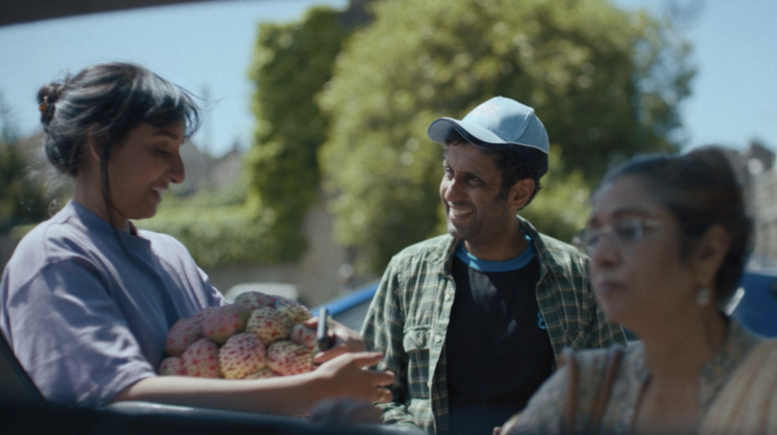 Support your local filmmaker! This is your chance to see the work of exciting and diverse emerging filmmakers from across the UK. From award-winning dramas to insightful documentaries, we're showcasing a rarely-presented slice of life of Asian Britain today. Expect a discussion with young filmmakers on stage.
New Brit-Asian Shorts Programme
F.O.G
Dir: Malinda Kaur | 10 mins | English, Punjabi with English subtitles
A nuanced portrayal of a mother-daughter relationship exploring the obligations and family ties of being a Sikh woman in contemporary British society.
Bona Vacantia
Dir: Shezah Salam | 18 mins | English
Property protection officer Nadia Basheer explores the empty homes of those who die alone, while battling her own severe death paranoia.
Queen of Diamonds
Dir: Shehroze Khan | 14 mins | English
As they sit on Greenwich Hill, Paula and Ali discuss their relationship for the last time.
I Carry It with Me Everywhere
Dir: Arwa Aburawa & Turab Shah | 19 mins | English
This ever-relevant short looks at the lives of two migrants living in London, as well as the issues faced by all people of colour in this city.
All The Lights Still Burning
Dir: Dominic Leclerc | 15 mins | English
A violinist and drug dealer reconnect after years apart, and begin to see their relationship in a new light in this queer romance set in Bradford.
Now and Then
Dir: Harris Alvi | 16 mins | English
While moving house, Aisha becomes obsessed with old VHS tapes hiding secrets from her husband's romantic past.
Film Screenings
London | Finsbury Park Picturehouse
October 28, 2023 6:00 pm

Q&A with special guest
Buy Ticket
London | Stratford Picturehouse
November 3, 2023 7:00 pm

Q&A with special guest
Buy Ticket