Joram
Director: Devashish Makhija Starring: Manoj Bajpayee, Smita Tambe, Mohd. Zeeshan Ayyub, Tannishtha Chatterjee Run time: 138 mins | Recommended Certificate: 15 Language: Hindi with English subtitles | Year: 2023 | Country: India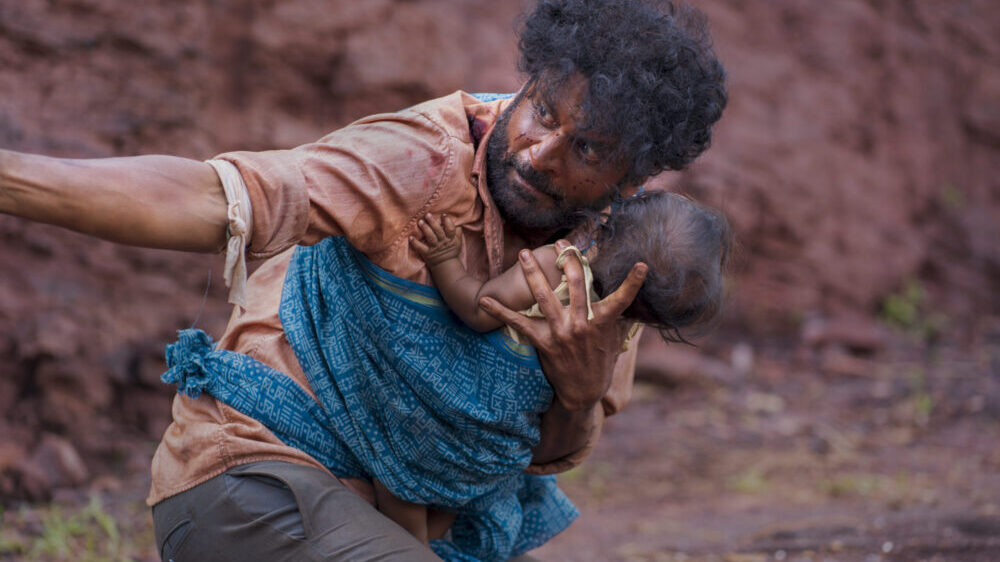 Strand: Extra-Ordinary Lives
Following a violent incident, Dasru (Manoj Bajpayee) and his wife escape rural Jharkhand to struggle in the big city. When they are recognised by Phulo Karma, a visiting tribal leader from their past, Dasru is forced to go on the run with his three-month-old baby, Joram, before deciding he must eventually return to his village to bargain for their lives with Phulo Karma. Cradling his baby in a makeshift sling and trying to avoid the police, Dasru makes it back to Jharkhand, where he is confronted by a reality that could lead to a brutal endgame. Powered by a spine chilling performance from Simta Tambe as the ice-blooded Phulo Karma, Joram is a heart-thumping survival thriller with a hard political edge.
Director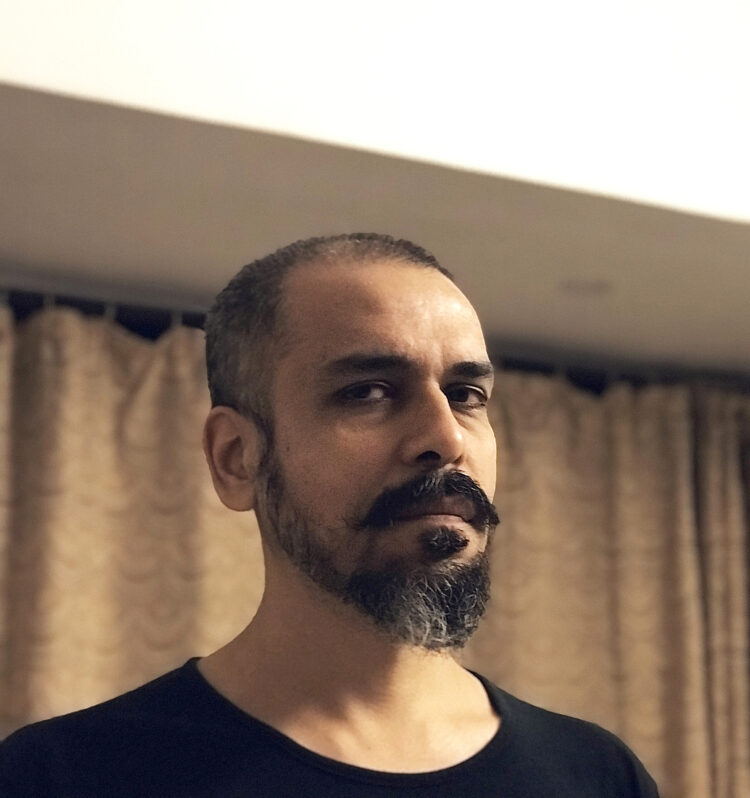 Devashish Makhija
Devashish Makhija has written and directed the multiple award winning short films 'Taandav', 'El'ayichi', 'Agli Baar' (And then they came for me), 'Rahim Murge pe mat ro' (Don't cry for Rahim LeCock), 'Absent', 'Happy', 'Cycle' and 'Cheepatakadumpa'; and the full length feature films 'Ajji' (Granny), 'Bhonsle' and the forthcoming 'Joram'.
His short and feature films have competed and won awards at the international film festivals of Rotterdam, Gothenberg, Beaune, Black Nights, Busan, Glasgow, Tampere,
MOMA, APSA, Barcelona, Singapore, amongst many others.
He has also had a solo art show 'Occupying Silence'; written the bestselling children's books 'When Ali became Bajrangbali', 'Why Paploo was perplexed', 'We are the dancing forest', a Harper-Collinscollection of short stories 'Forgetting', the Neev Literature Award winning novel 'Oonga', and the forthcoming book of poems 'Bewilderness'.
'By/Two', a story by him from the Edgar Award nominated 'Mumbai Noir', has been adapted into a feature length film to be directed by him next year.
Film Screenings
English Premiere
London | Stratford Picturehouse
October 27, 2023 7:00 pm
Buy Ticket
London | Picturehouse Central
October 30, 2023 6:00 pm
Buy Ticket