Fire + Introduction by Bidisha Mamata
Director: Deepa Mehta Starring: Shabana Azmi, Nandita Das, Kulbhushan Kharbanda Run time: 108 mins | Recommended Certificate: 15 Language: English, Hindi with English subtitles | Year: 1996 | Country: India, Canada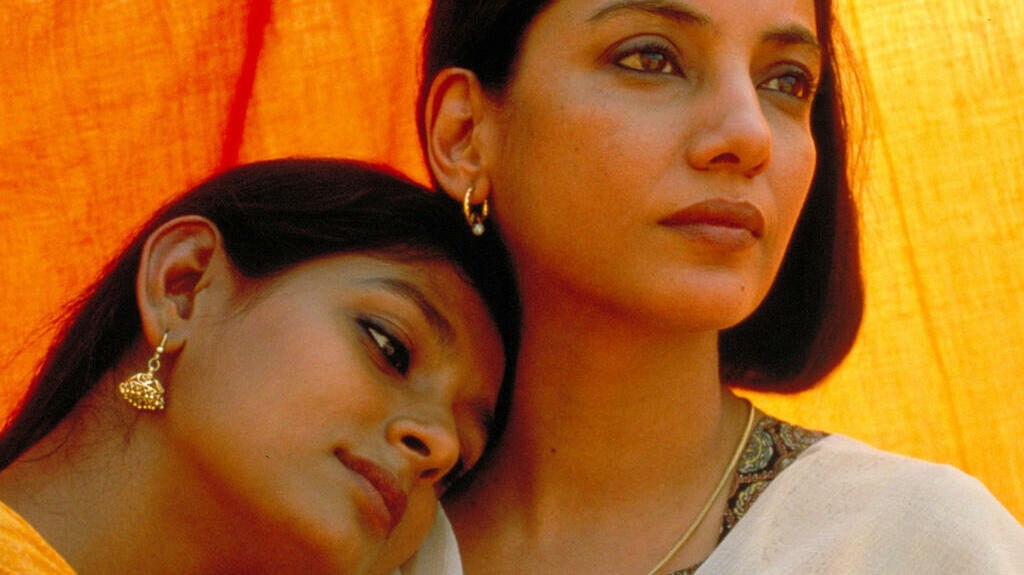 Nandita Das and Shabana Azmi give superb performances as two unhappily married women living in Delhi who fall in love in Deepa Mehta's powerful melodrama.
Radha (Shabana Azmi) is unwavering in her devotion to her husband, Ashok (Kulbushan Kharbanda), despite their passionless arranged marriage. Meanwhile, Ashok's brother Jatin (Jaaved Jaaferi) has brought home his new wife, Sita (Nandita Das), but is unwilling to give up his relationship with his Chinese girlfriend. Gradually, a slow-burning love blossoms between the two women.
Loosely based on Ismat Chughtai's short story "Lihaaf" ("The Quilt"), which became the subject of an obscenity trial in India in 1942, Fire, the first of Deepa Mehta's 'Elements' trilogy, was the subject of violent protests in India, with extremists hurling Molotov cocktails at the screens. It remains an intensely powerful and beautifully acted romance, which kick-started a national conversation about queer rights in India.
Introduction by Bidisha Mamata
Bidisha is a journalist, broadcaster and film- and stills-maker. She works for the BBC, Sky News, Channel 5, CNN and The Guardian and The Observer. Her latest publication is The Future of Serious Art (2020) and her short films include An Impossible Poison (2017) and the Aurora series (2020-2023).
Film Screenings
London | Barbican
June 25, 2023 3:00 pm

Q&A with special guest
Buy Ticket