New Brit-Asian Shorts
Director: Various Directors Run time: 100 mins | Recommended Certificate: 12A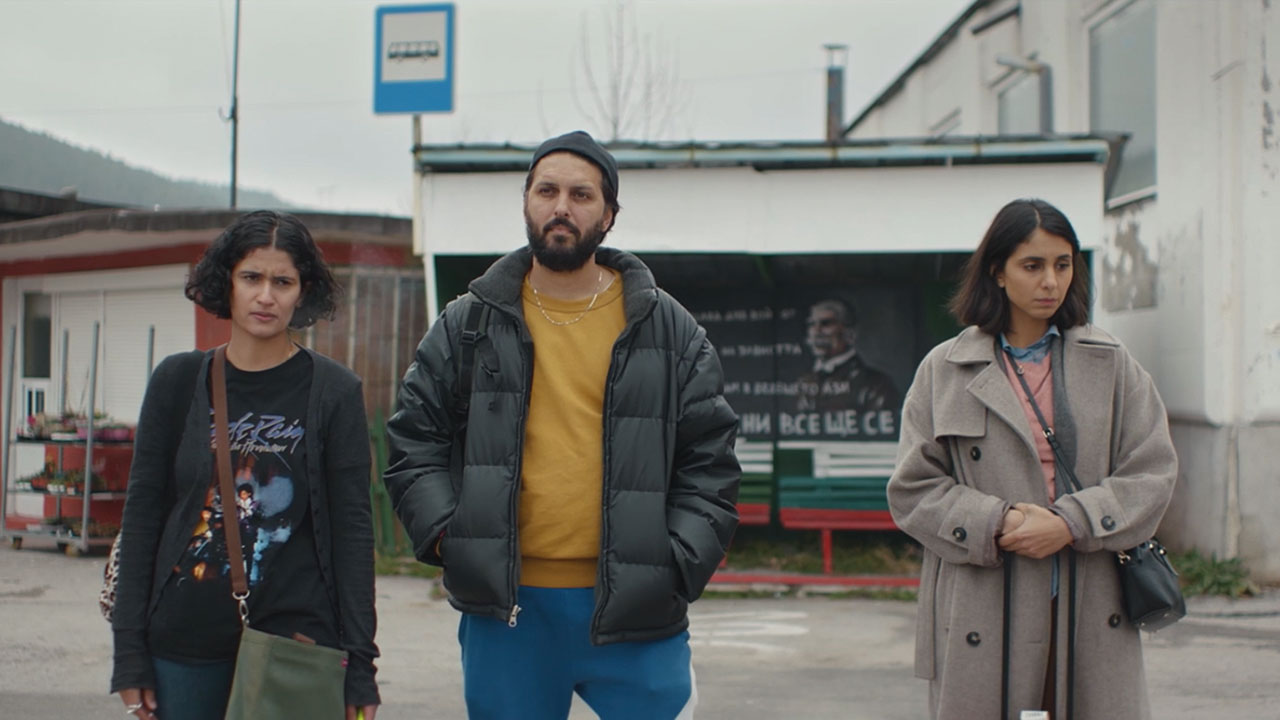 Support your local filmmaker. This curated selection of shorts focuses on the work of diverse filmmakers ranging across the UK. From award-winning dramas to insightful docs, the programme presents compelling, rarely seen perspectives on Asian Britain today.
Short Film Programme
The Pink Pill
Dir: Cassiah Joski Jethi
20 mins | English
Valentine's Day. Two young people looking for love meet in a Love Hotel for their second date. Girl seems nervous. Boy seems forward. We've all seen this a million times before, right? Wrong.
Kiran
Dir: Bhulla Beghal
8 mins | English
Kiran, once a happily married independent business owner is now the full time carer of her elderly mother who is suffering from dementia. In the throws of routine and repeating calls for help, Kiran breaks.
Indi
Dir: Billy Dosanjh
16 mins | English
Set in the mid '90s, Indi charts the world of emigre mother, Sheeru, and her British born son Indi, who dreams of playing professional football.
Baked Beans
Dir: Matt Ayleigh
10 mins | English
When Nik auditions for a radical retelling of the British Asian classic 'East is East', he soon begins to wonder if everyone around him is also stuck in the past.
In Residence
Dir: Nisha Duggal
7 mins | Bengali, English, Hindi with English subtitles
Tracing a love story through an Indian couple's migration to Britain in the 1970s. Excerpts from a series of letters exchanged between the pair across continents are performed by the letter-writers themselves.
SURPRI-!
Dir: Rory D Bentley
3 mins | English
A young man discovers his Papaji (Grandad) has died watching porn on the eve of his surprise birthday party…
Yellow
Dir: Elham Ehsas
13 mins | Dari
In Taliban controlled Afghanistan, Laili walks into a Chadari store in Kabul to buy her first full body veil from a Talib shopkeeper and face a new future.
Things We Never Said
Dir: Manjinder Virk
16 mins | English
Three British Asian siblings find themselves in remote Bulgaria where their father is suddenly taken ill. Once in this foreign land an unexpected incident forces them to deal with a truth none of them are ready for.
Some of the filmmakers will join us for a discussion after the screening.
Film Screenings
London | BFI Southbank
June 24, 2023 8:20 pm

Q&A with special guest
Buy Ticket