Lorni – The Flaneur
Director: Wanphrang K Diengdoh Starring: Adil Hussain, Elizer Bareh, Dawait Syiem Run time: 106 mins | Recommended Certificate: 15 Language: Khasi, English, Hindi wth English subtitles | Year: 2019 | Country: Singapore, India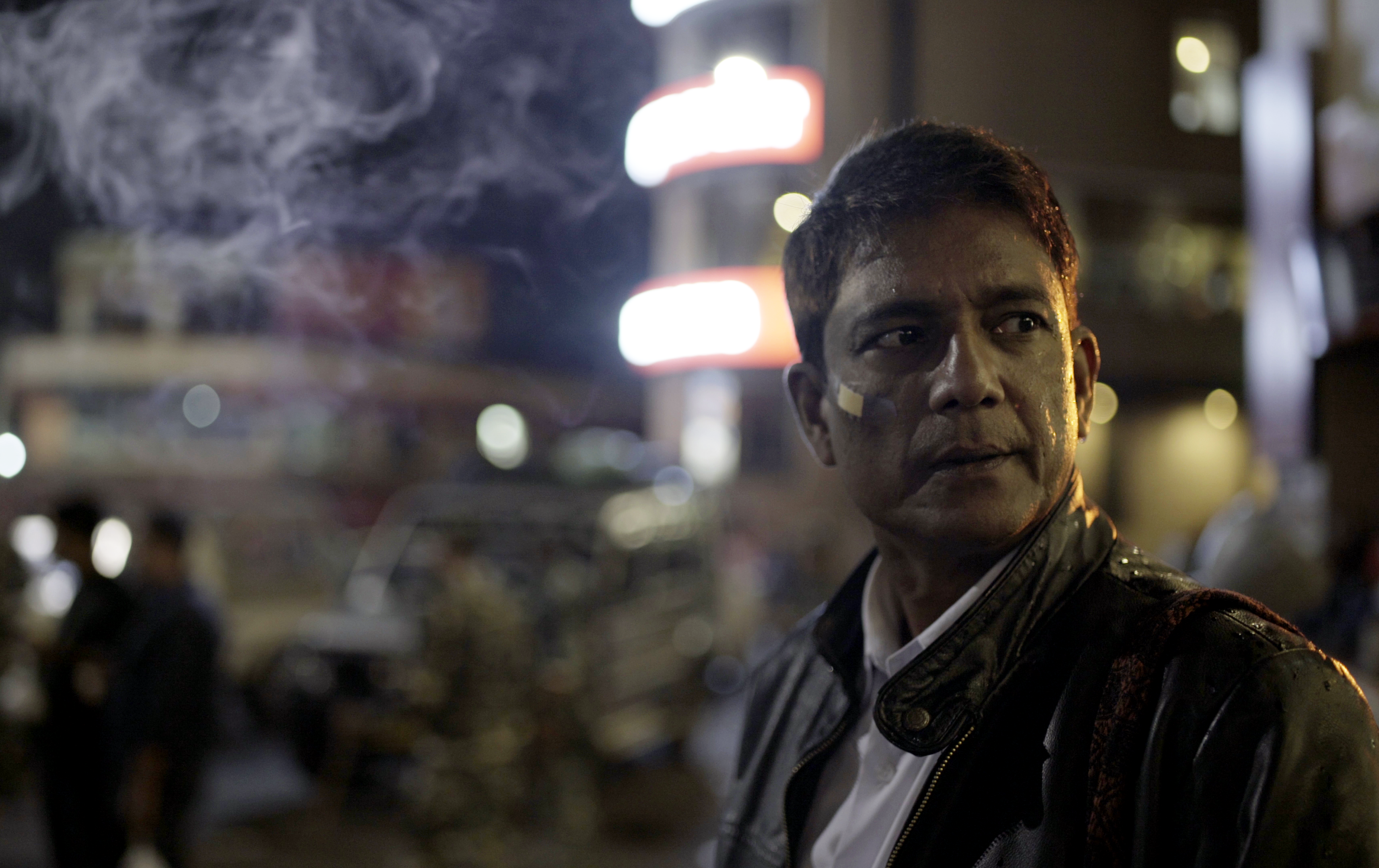 Strand: EXTRA-ORDINARY LIVES
Acclaimed actor Adil Hussain (Life of Pi, Star Trek), plays Shem, an out of work, self-styled detective with a sharp sense of the streets. Shem is offered an escape from his humdrum investigation work when he is suddenly asked to investigate the disappearance of an object of great cultural value. Navigating the narrow streets and dark alleys, Shem's journey takes him into the heart and soul of Shillong, where the city's unique political, racial and cultural identity soon complicate his investigation and even threaten his life.
Online Q&A with Wanphrang K Diengdoh and special guests
Streaming online on LoveLIFFAtHome.com [available for 24 hours]


Director
Wanphrang K Diengdoh
Wanphrang K Diengdoh is an independent film maker and founder of reddur, a production space for films and music. In 2009, he was awarded the public arts grant from the Foundation of Indian Contemporary arts for his installation Kali Kamai. In 2011, his debut short film '19/87' bagged all the awards at the GISFF Film Festival. In 2013, he was awarded the 'Early Career Film Fellowship' from TISS, Mumbai, for his documentary proposal 'Where the Clouds End' – a documentary about tribal identity and border politics. In 2015, he directed Between the Forest and the Song, a film that explores the song naming tradition in Kongthong Village and the implications of modernity in tribal spaces. In 2017, he released 'Because We Did not Choose', a film on the participation of tribal labour in the First World War. Wanphrang also co-wrote and edited My Name is Eeooow. The film was awarded the prestigious Intangible Culture prize at the Royal Anthropological Institute's Ethnographic Film Festival, UK and Best Film at the Film Festival della Lessinia in 2017. Lorni-the Flaneur saw his first fiction debut in 2019 which premiered at the prestigious Tallinn Black Nights Film Festival competing for the First Feature Category. When not making films, Wanphrang writes poetry and produces music.He is the front man of the #khasinewwave act Ñion.
Film Screenings
UK Premiere
Online (UK only) | LoveLIFFatHome
June 25, 2021 6:00 pm

Q&A with special guest
Buy Ticket