Pratibha Parmar: British Asians – The Underground Generations
Director: Pratibha Parmar
Run time: 85 mins | Recommended Certificate: 15
Language: English | Year: 1988, 1994, 1998 | Country: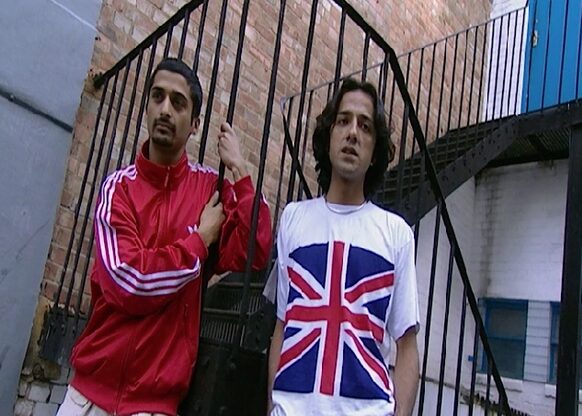 Strand: GREAT BRITISH ASIANS
One of the UK's most prominent activist filmmakers – Pratibha Parmar has amassed a unique body of docs recording the evolution of British Asian identity from the mid-1980s onwards. British Asians – The Underground Generations starts with her iconic 'Sari Red' about racist attacks on Asian youth, to profiling artists such as Anish Kapoor, Shobana Jeyasingh and Tara Arts Theatre company who defined their art at the borderlines of nationhood and cultural hybridity in 'The Colour of Britain', to the flowering of the Asian arts scenes of the early 1990s with 'Brimful of Asia'. Expect a who's who of British Asian arts and culture!
Sari Red | 1988 | 11 mins
The Colour Of Britain | 1994 | 50 mins
Brimful of Asia | 1998 | 24 mins
Q&A with Pratibha Parmar and guests
Event Details
London | Barbican
June 25, 2021 6:00 pm
Buy Ticket