Sahela (Companion)
Director: Raghuvir Joshi Starring: Antonio Aakeel, Anula Navlekar, Sheeba Chaddha, Harish Patel, Vipin Sharma Run time: 93 mins | Recommended Certificate: 15 Language: English, Hindi with English subtitles | Year: 2023 | Country: Australia, India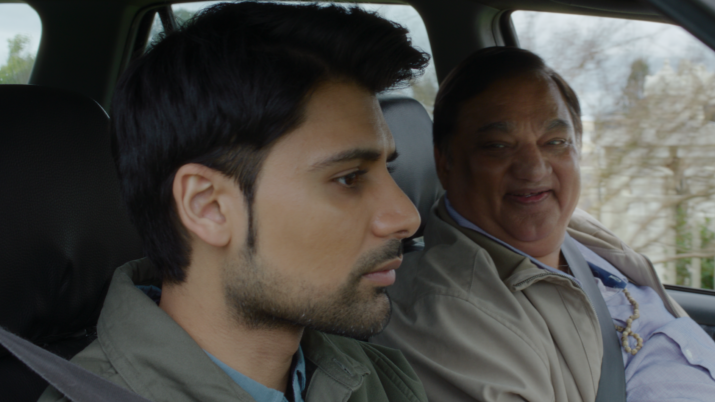 Strand: Young Rebels
Vir (Antonio Aakeel) and Nitya (Anula Navlekar) are a happily married couple living a seemingly idyllic life in Sydney. However, the happy facade they've been putting up begins to slip under the weight of familial expectations and ingrained gender norms, with their marriage reaching breaking point when Vir reveals the truth about his sexuality to Nithya. As Vir embarks on a voyage of self-discovery, Nitya grapples with the very fabric of her own reality, leading them both down pathways of exploration and transformation. Executive produced by Dev Patel, Raghuvir Joshi's debut feature is a poignant and sensitive drama about a couple trying to cope with expectations and deal with realities.
Q&A with director Raghuvir Joshi and actor Antonio Aakeel
Director

Raghuvir Joshi
Raghuvir Joshi is a Mumbai/Sydney-based film director, born and raised in Mumbai, India. Raghuvir worked as an assistant director on films like Best Exotic Marigold Hotel (1&2), Zero Dark Thirty, and The Reluctant Fundamentalist, among others. He has been an assistant to Dame Judi Dench and a dialect coach to actor Dev Patel.
In 2018, Raghuvir directed YAMAN, a short film that was selected for the Palm Springs Film Festival and Indian Film Festival of Los Angeles (IFFLA) and garnered positive reviews which paved the way as a proof of concept for 'SAHELA'. Raghuvir is also a co-producer on Dev Patel's directorial debut, Monkey Man which is produced by Bron Studios and Thunder Road.
Film Screenings
European Premiere
London | Regent Street Cinema
November 2, 2023 7:45 pm

Q&A with special guest
Buy Ticket