Satyajit Ray Short Film Competition 2013
Director: Various Starring: Various Run time: 90 mins | Recommended Certificate: 12A Language: Various, with English subtitles | Year: | Country: India/UK/USA/Canada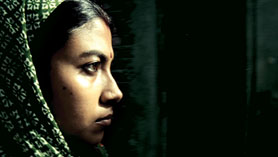 2013 WINNER: KAUN KAMLESHWAR 
The 2013 Shortlisted films will screen in a special free programme at the Nehru Centre on 23 July at 18:30. The winner of the £1,000 award will be announced on Thursday 25 July, at the Cineworld Haymarket during the closing night Gala.
JURY:  Atif Ghani (Prod Ill Manors) Kim Longinotto (Dir. Salma, Pink Saris) Sunny Grewal (Sunny & Shay Show, BBC London) Meghna Gupta (Shorts Dir: Unravel) Satwant Gill (LIFF).
PLEASE SEE BELOW FOR THE 2013 SHORTLISTED FILMS:

CALCUTTA TAXI
Director: Vikram Dasgupta | Country: Canada
A young Art College student finds his backpack stolen on the day of a political strike. Set in the grimy backdrop of a city going through a political crisis, Calcutta Taxi unravels the story of three lives that coincide and affect each other. Each one having lost and found some things in this chance encounter of life.
I AM MICRO
Director: Shumona Goel & Shai Heredia | Country: India
Shot in the passages of an abandoned optics factory and centered on the activities of a low-budget film crew, I Am Micro is an experimental essay about filmmaking, the medium of film, and the spirit of making independent cinema.

FAUX DÉPART (FALSE START)
Director: Shekhar Bassi | Country: UK
Fahim and Haashid, friends borne of necessity and neither speaking the others language, sit on a secluded French beachhead. Ill prepared and uninformed, the men plan for their journey to England in search of a better life.

SIKH FORMAGGIO
Director: Katie Wise, Devyn Bisson, Dan Duran | Country: USA
After emigrating from India to Italy in search of jobs familiar to their agricultural roots, a Sikh community finds work within the struggling Italian Parmesan industry. As the Sikhs attempt to keep their culture and traditions strong in their new home, they are also helping to preserve a piece of Italy's culture – the art of making parmigiano reggiano cheese.

ON MIGRATION
Director: Asheq Akhtar | Country: UK
A short film about the early experiences of migrants from Bangladesh and India, using verbatim accounts from the director's parents as they recount their personal journeys arriving in 1970's England.

KAUN KAMLESHWAR?
Director: Anurag Goswami | Country: India
Brothers Madhav and Raghu travel back to their village with a clear mission – to find Kamleshwar and put an end to their troubles. Fate, however, takes an unexpected turn…