Satyajit Ray Short Film Competition 2012
Director: Various Starring: Various Language: Various, with English subtitles | Year: | Country: India/UK/Germany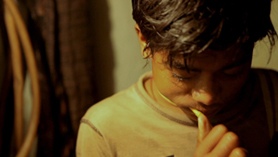 2012 WINNER: SHOR 
The 2012 Shortlisted films will screen in a special free programme at the Nehru Centre on 27 June at 18:30. The winning film will be announced at the closing night ceremony on 3 July, at Cineworld Haymarket.
JURY:  Eran Creevy (dir SHIFTY, WELCOME TO THE PUNCH) Suri Krishnamma (dir BAD KARMA) Andrew Hinton (dir Amar, 2011 short film winner), Satwant Gill (LIFF, Jury Chair).
PLEASE SEE BELOW FOR THE 2012 SHORTLISTED FILMS: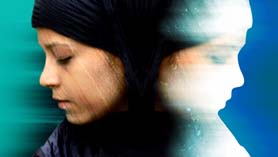 AYESHA
Director: Farzana Tipurita | Country: UK
The story of a British Pakistani woman at a crossroads, forced to choose between her family and her own desires.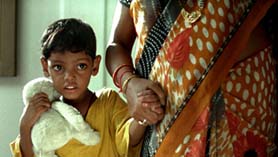 RAJU
Director: Max Zarhle | Country: Germany
A German couple adopts an Indian orphan in Kolkata. When the child suddenly disappears they realise that they are part of the problem.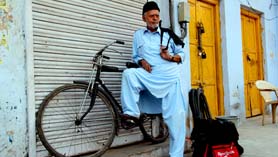 KHALEEL KHAN KE FAAKHTEY (DIRTY DOVES)
Director: Rizwan Siddiqui | Country: India
The old man had claimed the past as his own. The beauty of memories savoured and retold a million times to anyone who cared to listen, was all that mattered. Now, refusing to be deterred from his journey, it was time to confront that past…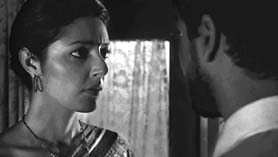 MAYA
Director: Naina Panemanglor Country: UK
In a tiny first class train cabin, self assured Mohan Bhatt encounters his first love, Maya Rao. Maya, now married, is travelling with her husband and son. Pretending to be strangers at first, Mohan and Maya slowly come to terms with a past they thought they had left behind.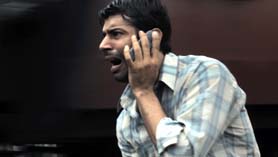 SHOR (NOISE)
Director: Neeraj Ghaywan | Country: India
Barely surviving in the seedy ghettos of Mumbai, Lallam and Meena find each other while embracing death, divorce, and redemption.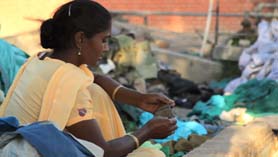 UNRAVEL
Director: Meghna Gupta | Country: UK
When the Western world no longer wants it clothes, they are sent to a textile recycling factory in the sleepy town of Panipat, Northern India. Bright and inquisitive factory worker Reshma and her co-workers, reflect on these clothes. Despite limited exposure to western culture, they construct a picture of how the West is, using both their imagination and rumours that travel with the cast off garments.