Satyajit Ray Short Film Competition 2016
Director: Various Starring: Various Run time: 90 mins | Recommended Certificate: 12A Language: Various, with English subtitles | Year: | Country: India/UK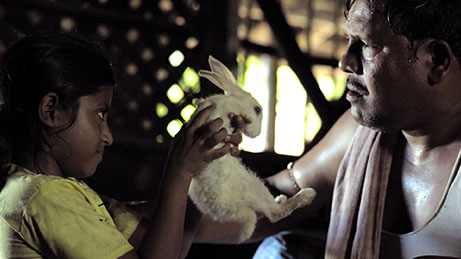 2016 WINNER: MOCHI (THE COBBLER) 
LIFF presents the prestigious annual Satyajit Ray Short Film Competition in association with the Bagri Foundation.
JURY: Alka Bagri (Bagri Foundation), Aleem Khan (Film maker), Aditi Khanna (Senior Correspondent, Press Trust of India), Menelik Shabazz (Film maker) & Satwant Gill (LIFF, Jury Chair).
PLEASE SEE BELOW FOR THE 2016 SHORTLISTED FILMS: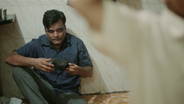 MOCHI (THE COBBLER)
Director: Saqib Pandor | Run time: 19 mins | Country: India
Gopal, a Mumbai cobbler at a railway station, struggles to make ends meet in his minimum wage job. With a growing son, it takes a fine balance to manage the family finances. It just takes one careless mistake…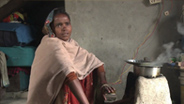 MARRIAGE BAZAA
Director: Vijay Kumar  | Run time: 12 mins | Country: India
The consequences of female infanticide in Haryana has caused a growing gender imbalance. Increasingly, prospective grooms need to look further afield when choosing a wife who, like Rekha, may be from a different culture and caste. Often these women, far from home, have to deal with racism and suspicion from within their new family units.
CHARIOT RIDERS
Director: Samir Mehanovic | Run time: 22 mins | Country: UK
Afghani refugee Ali and his brother have just arrived in Turkey where, surrounded by many other refugees, his family tries to build a new life. The boys earn their living shining shoes. When one day their spot has been taken, their fragile existence and dreams of a better future hang by a thread.
CHHAYA
Director: Debanjan Nandy | Run time: 10 mins | Country: UK/India
An old man trapped in a mundane senior centre is living the memory of his beloved wife through his own shadow. But as his past sets in threatening his present, Prakash finds himself facing a difficult question: is he living a mesmerizing but unreal dream or life itself?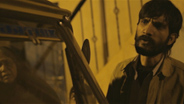 PLAYGROUNDS
Director: Pallavi MD, Shamik Sen Gupta  | Run time: 18 mins | Country: India
During a game of hide 'n' seek, 3 year old Murli hides in an auto rickshaw and falls asleep. He wakes up in a different neighbourhood with an angry man shouting at him in a language he doesn't understand.