Teen Aur Aadha (Three and a Half)
Director: Dar Gai Starring: Zoya Hussain, Jim Sarbh, Suhasini Mulay Run time: 119 mins | Recommended Certificate: 12A Language: Hindi, Marathi with English Subtitles | Year: 2018 | Country: India
This beautifully layered, and stylistically groundbreaking saga narrates the story of one house which exists in three different eras. A young boy struggles with the pressures of pre-pubescent school life. Twenty years later the house is now a brothel where a young virgin sex-worker is dealing with her first client. While 30 years later, the place is now a sublime home of an elderly couple that love, laugh and dance together, sharing many secrets of happy companionship. The film has been shot in three takes and a half-take at the end, which exhibits the house under renovation, symbolising the emergence of new stories and the inevitable nature of change in time.
Q&A with Director Dar Gai
Director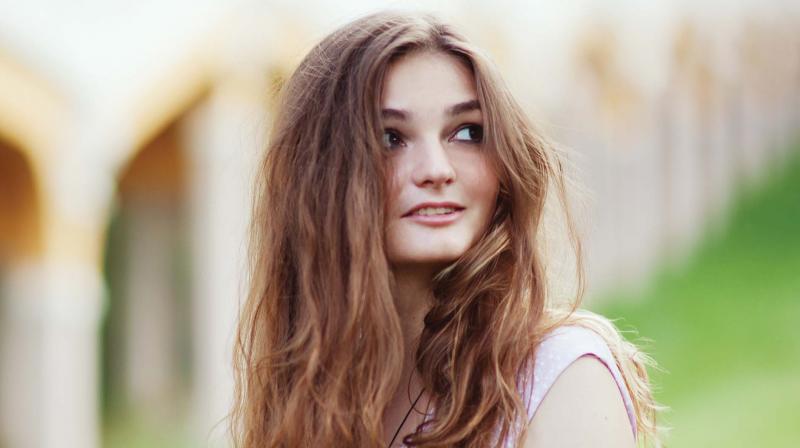 Dar Gai
After obtaining a Bachelors and Masters degree in Philosophy with a minor in film and theatre from Kiev (Ukraine), Daria moved to India to teach screen writing and film appreciation at 'Whistling Woods International' (India's premier private film school). While exploring the country she came across many underlying societal idiosyncrasies which were fascinating when looked at from an objective point of view. Her first few films would be deeply rooted in India but would have a wide international reach, as they have been told with more of a European sensibility. Her first narrative feature called "Teen Aur Aadha" is being co-produced and presented by noted Indian filmmaker Mr.Anurag Kashyap, and it follows the story of one house which 50 years ago was a school, 20 years later turns into a brothel and in the present day it plays home to a 75 year old couple. Interestingly the entire film was filmed in three long shots. It's just about to start doing rounds on the festival circuit and is slated for an Indian theatrical release in early 2018. She is also on the last leg of post production for her second feature titled "Namdev Bhau".
Film Screenings
International Premiere
London | BFI Southbank
June 24, 2018 8:00 pm

Q&A with special guest
Buy Ticket
London | Genesis Cinema
June 25, 2018 8:50 pm

Q&A with special guest
Buy Ticket