Halkaa (Relief)
Director: Nila Madhab Panda
 Starring: Tathastu, Ranvir Shorey, Paoli Dam Run time: 114 mins | Recommended Certificate: U Language: Hindi with English subtitles
 | Year: 2018 | Country: India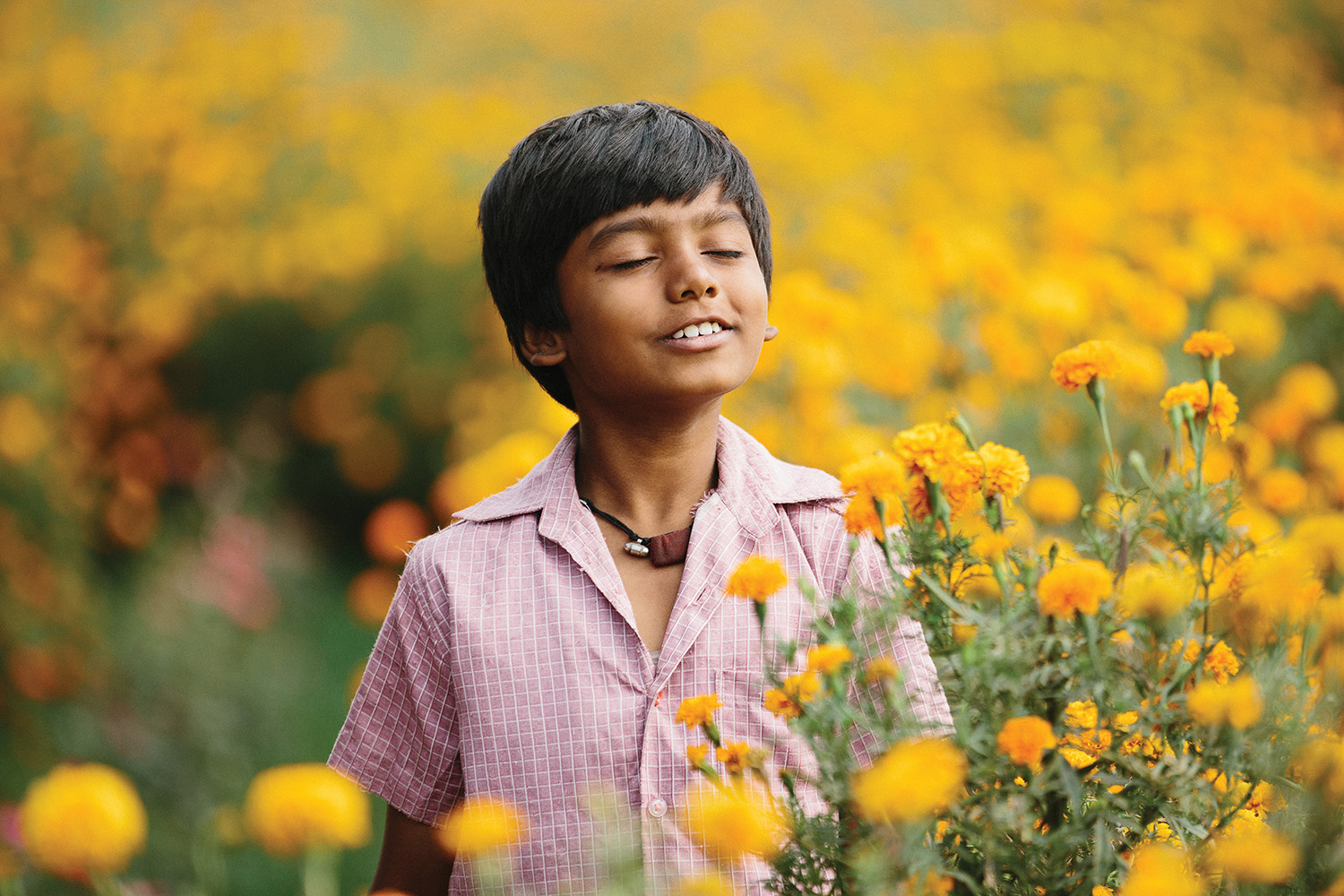 This lovely family film that addresses social issues in a light-hearted manner follows Pichku, a boy growing up in one of Delhi's oldest slums, who fights against having to defecate in the open. After failing to convince his family and others to build a toilet, Pichku and his friend Gopi make it their mission to try and get one built. This is the ultimate feel good film that is both charming and heart warming. Winner of the Grand Prix at the Montreal Film Festival, the film also boasts of a terrific soundtrack by virtuoso Bollywood composers Shankar-Ehsaan-Loy.
Director
Nila Madhab Panda

Nila Madhab Panda is film maker has received one of the highest civilian honor of India "Padmashree" in 2016, by the president of India. He conferred with D.litt. Honoris Causa) by Utkal Culture University, Odisha 2018. The story teller's films have unique insights drawn from his own life, the metaphorical distance that he has traversed from a small obscure village based in one of the remotest parts of India, to metropolitan cities across the globe. His expression through cinema comes from the naturally stone crafted river "Mahanadi" where he spent his childhood.
His films are entertaining, yet portray profusely socially relevant themes; driving home the point that films can be a powerful medium of positive social change. His second feature film "Jalpari"(desert mermaid), received the MIP Junior award at Cannes. Then on a he made mixed genre of films like "Babloo Happy Hai (babloo is happy), fourth film "Kaun Kitney Paani Mein (in troubled water)", and the recent but his highly critically acclaimed film "kadvi hawa (Dark wind)" based on climate change. "Halkaa(relief) is his new production, is a unique take on children's film, about aspiration of a 8 year old boy to deny open defecation and dream to have make his own toilet. A serious dark story told in magic realism, releasing mid of this year.
His feature length documentary "God's own people" narrated by Amitabh Bachhan connects between people's faith with tree and God. Panda has spent many years for strengthening Indian cinema through screenwriters lab and commissioning shorts. He founded the "International Screenwriters Lab" in India to create quality family and children's film scripts in Asian Cinema. He also served as the  "Indian Creative Associate" for the UK Arts Council-funded 60x60 programme, which commissioned 60 short films on home and beyond in India, the UK and Pakistan.
He believes that a good story well told can inspire and compel social change. Apart from film awards, He has been honored "India's Creative Future in 2007" and got the "Longest Journey Award" from the IIM-B & the British Council. "United Nations Media Fellow" by UN, UK Film Fellowship in 2005, "Excellence in Media" for his work on socially relevant issues, in 2010, received the "Karmaveer Puraskar-2011", on his contribution on social issues through film medium, Living Legend of Odisha Award 2012, Odisha Icon 2011,Asia-Pacific Entrepreneurship award. Cultural ambassador of Odisha 2013, Honoured as "Odia pua- Son of Odisha 2012", recently honored "Bharat Gaurav".
Film Screenings
London | Cineworld Leicester Square
June 24, 2018 4:30 pm
Buy Ticket