Kho Ki Pa Lu (Up Down & Sideways)
Director: Anushka Meenakshi, Iswar Srikumar Run time: 83 mins | Recommended Certificate: U Language: Chokri with English Subtitles | Year: 2017 | Country: India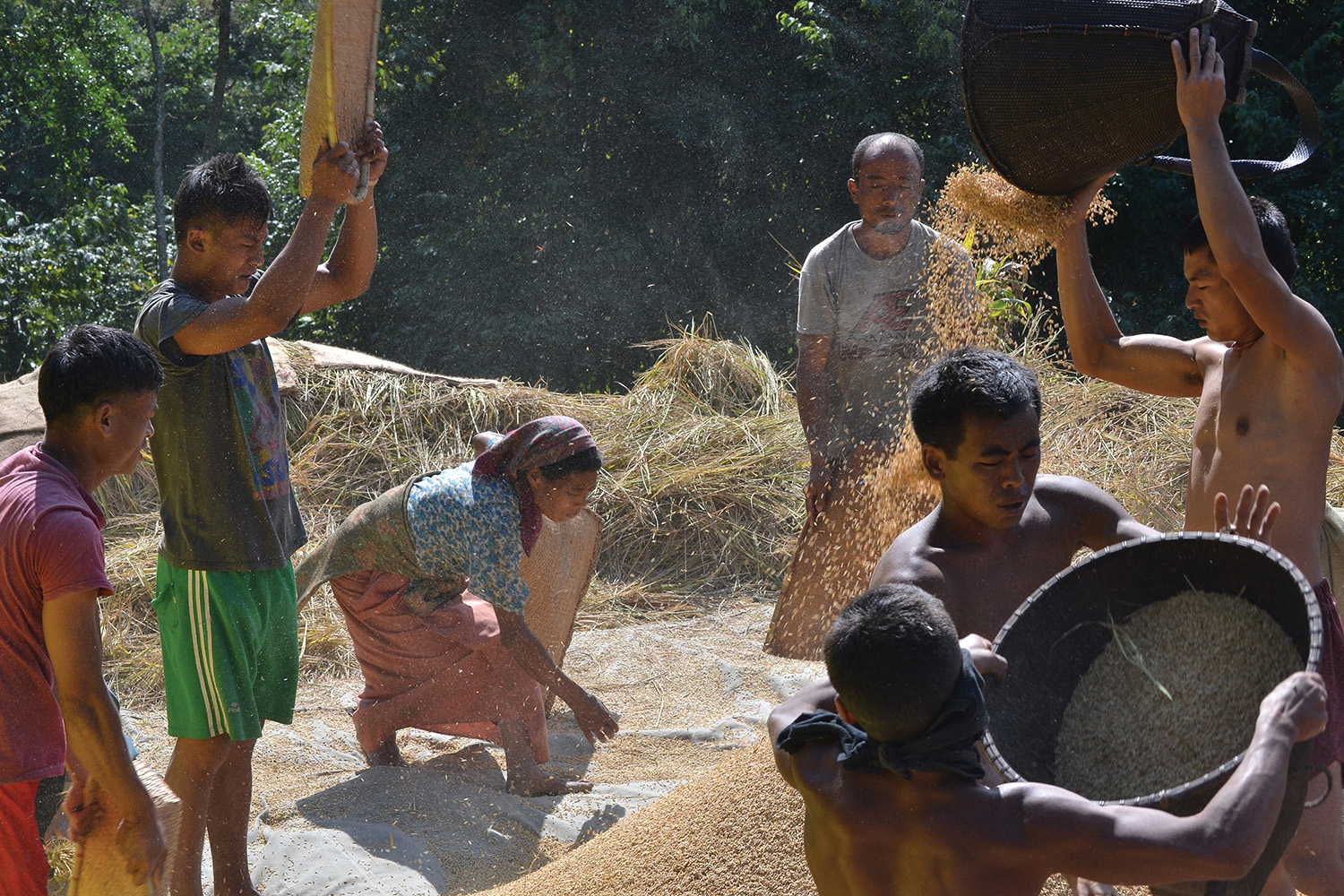 Close to the India-Myanmar border is the village of Phek in Nagaland.  Nearly all of its 5,000 inhabitants grow rice for their own consumption. As they work in the fields the men and women sing together and as the seasons change so does the music, becoming increasingly hypnotic. The songs have been passed down for generations and tell stories of the land, love and the concerns of everyday life in an area that for many years has been troubled by political unrest. Up Down & Sideways is a stunningly beautiful ethnographic portrait of a community of rice cultivators and their memories of love and loss created from working together on the fields. 
Director
Anushka Meenakshi, Iswar Srikumar
Anushka Meenakshi has worked as a filmmaker, and a community video trainer. Iswar Srikumar is an actor and a lighting/sound designer for theatre. Iswar and Anushka are both members of Perch, a performance collective in Chennai comprising of artists from various disciplines. In 2011, they started the u-ra-mi-li project (the song of our people), which focuses on stories about music in the everyday, through writing, photograph, performance and film.
Film Screenings
UK Premiere
London | Barbican
June 24, 2018 4:00 pm
Buy Ticket
London | Watermans
June 27, 2018 8:00 pm
Buy Ticket