Iti, Tomari Dhaka (Sincerely Yours, Dhaka)
Director: Various Run time: 90 mins | Recommended Certificate: 15 Language: Bengali with English subtitles | Year: 2018 | Country: Bangladesh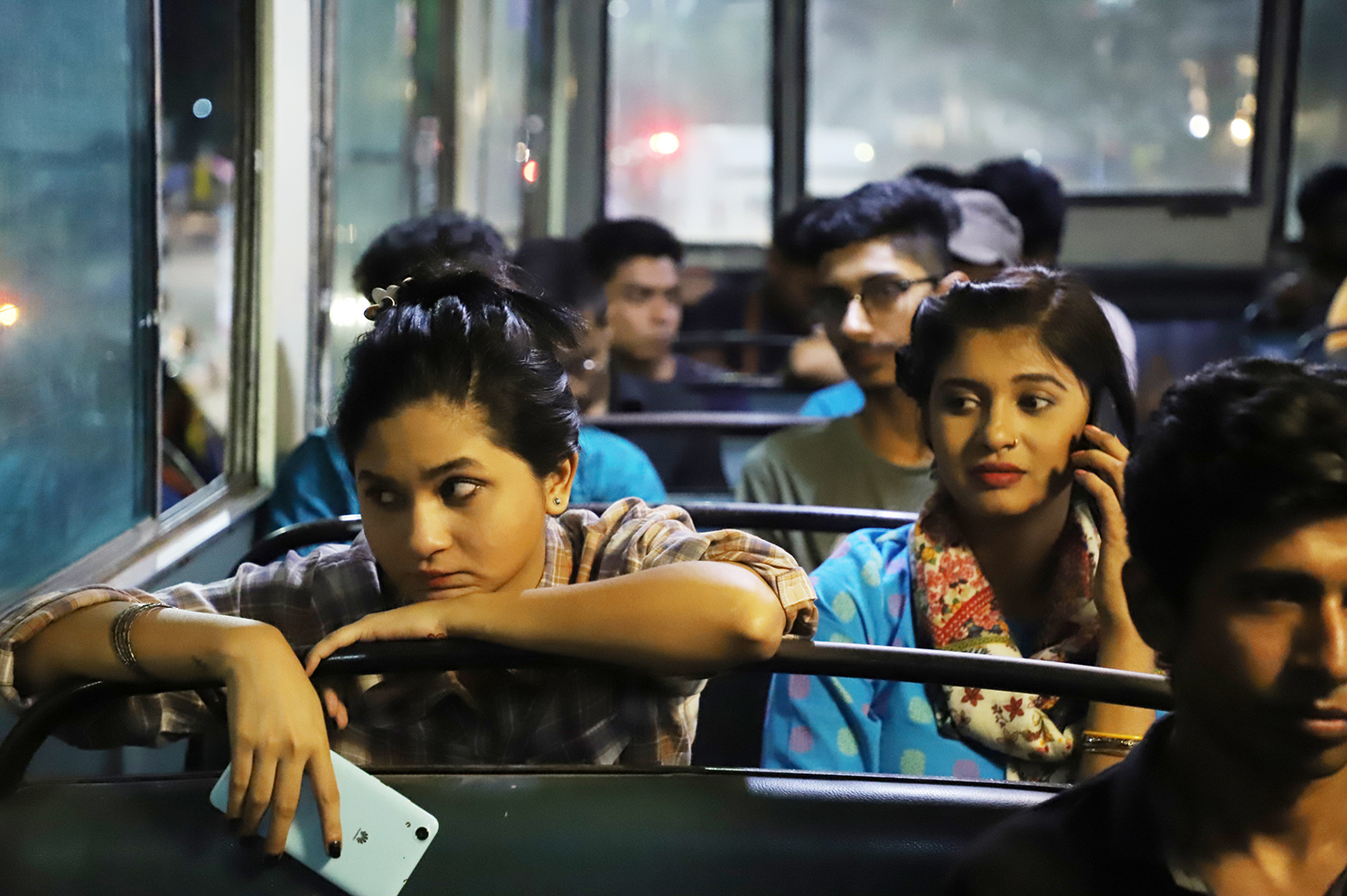 Strand: BENGAL TIGERS
Seven Bangladeshi filmmakers come together to present a series of short stories as a love-letter to their beloved city of Dhaka. A background actor who'll do anything to be a star; two young girls who are dying for a drink in a city where alcohol is illegal; a bank scam sparks an attempted murder and a plumber adds fuel to a refugee crisis. Ranging from the bizarre, comical and heart-warming to the heartbreaking, the first ever anthology film made in Bangladesh takes us on a bittersweet yet wild journey through the city of Dhaka.
Please remember there are no adverts before festival screenings so we encourage you to arrive in good time.
Director
Various
1. Nuhash Humayun
A writer, comic-creator and independent filmmaker based in Dhaka, Bangladesh, Nuhash Humayun has an obsessive love for making things up. Nuhash's television debut in 2017 took local media by storm and "The Background Artist" is his first foray on the silver screen. 
2. Syed Ahmed Shawki 
He comes from an Economics background, but at the back of his head, from a very early age, always knew he wants to become a story teller and is a student of cinema ever since. His drive to learn new tricks in technology and  narrative helps him shape up his style of film making. Shawki Syed is an acclaimed filmmaker for being an integral part of the Short Film Platform Phenomenon in Bangladesh called 'Projonmo Talkies'. Shawki has also worked for Television and International web platforms like iflix.
3. MD Robiul Alam
Started his career in TV. Robiul is known for his modern and creative story telling. Successfully completed some truly memorable and remarkable TV Fiction and Short Films. All his production has the distinction of being unique, no one project of his is like his previous one. Along with being a phenomenal director, Robiul Alam delivers some magnificent scripts as well. Robiul Alam is currently studying at Jadavpur University completing his master's in film studies.
4. Tanvir Ahsan
Tanvir Ahsan is a young and aspiring filmmaker. A true independent filmmaker who is adept in Direction Scripting, Editing and Cinematography. He has recently been involved with some important and influential Television work. His work in TV has left quite a mark on the local audiences. His 40-minute made for TV Fiction "Buker Bhitor Kichu Pathor Thaka Bhalo" has been awarded with one of the most prestigious awards "Meril Prothom Alo Puroshkar" for best Direction. Tanvir is currently working as an Ad-filmmaker in Bangladesh at the same time delving into the world of Cinema.
5. Abdullah Al Noor
A man who started his career directing a full-length feature film. A fervent film enthusiast and film history buff, Noor turns his passion for films into giving life to immersive audio-visual projects. As one of the founders of Dope Productions Noor has been intricately involved with the Firms every project. Managing each project both creatively and logistically. Noor has the rare talent of finding out which stories work out best for the audience.  Noor has also directed multiple acclaimed shorts and is now currently under the process of making a web series for an international platform.
6. Krishnendu Chattopadhyay 
Born to be in the audiovisual industry. Graduating from Department of Drama, Jahangirnagar University, has been mentored by only the best from the industry. Working as an independent film and TVC maker for quite a while with success. His passion for making films is what puts his creation well apart. Projects directly under his supervision have garnered unanimous acclaim from all over. Krishnendu's creations have been awarded internationally. An artist by heart who leads from the front.  Krishnendu has experience working in multiple shorts, Television films as a director.
7. Syed Saleh Ahmed Sobhan
An Economics and Business graduate, whose love for and knowledge of cinema is hard to be challenged. He learnt the ropes of all aspects of film production at an early age by working in the directorial and production teams in movies, TV films, short films, music videos and ad films. He is well versed with producing under limited budgets at great speed, and yet without compromise. Has the unique ability and experience of working in nearly every aspect of Filmmaking. Has worked as a Director, Producer, Editor and Animator. Know to his peers and audience for his achievement in the web based short film platform 'Projonmo Talkies'.
Film Screenings
European Premiere
London | Stratford Picturehouse
June 23, 2019 6:00 pm
Buy Ticket
London | Genesis Cinema
June 27, 2019 6:00 pm
Buy Ticket