Khandhar (Ruins)
Director: Mrinal Sen Starring: Naseeruddin Shah, Shabana Azmi, Annu Kapoor, Pankaj Kapur Run time: 106 mins | Recommended Certificate: 12A Language: Hindi, English subtitles | Year: 1984 | Country: India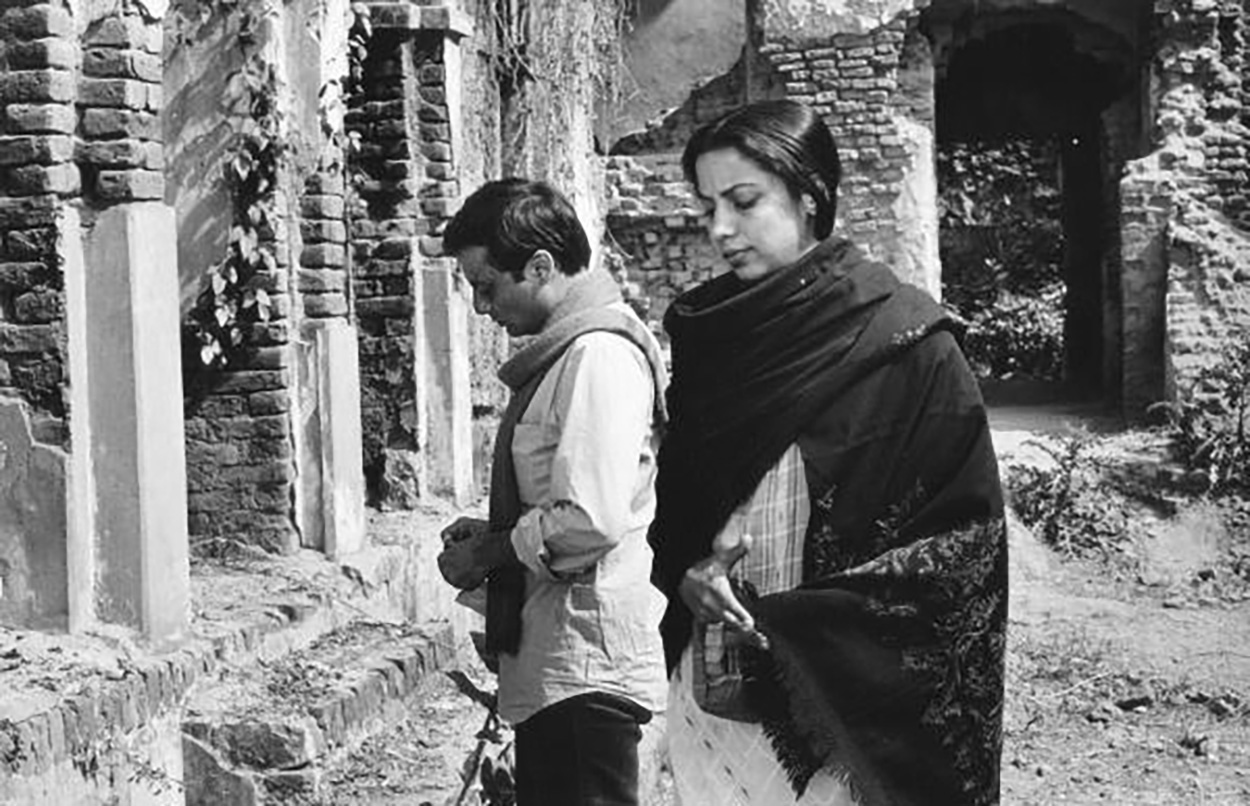 Strand: EXTRA-ORDINARY LIVES
Legendary director Mrinal Sen passed in December 2018. We mark his legacy with a special screening of the restored film Khandhar. The film won India's National film award for Best Direction, Best Actress and Best Editing and won awards worldwide. In this magnificent character ensemble a once wealthy landowner Dipu (Pankaj Kapur) invites his friends Subhash (Naseeruddin Shah) and Anil (Annu Kapoor) to his broken-down ancestral home in the country, where they meet the impoverished caretaker and his family including the intelligent dutiful daughter Jamini (Shabana Azmi) who was jilted by her ex-lover. Young Jamini and Subhash form an understated but intense attraction, where the silences say more than words.
Please remember there are no adverts before festival screenings so we encourage you to arrive in good time.
Special Guest Introduction
Director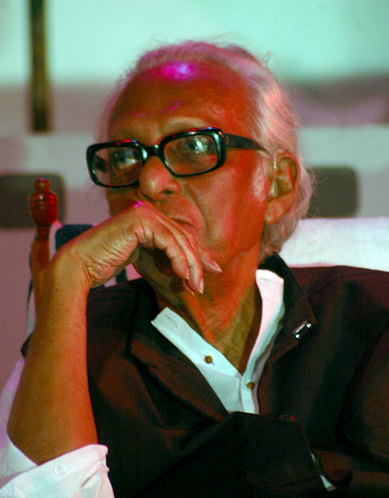 Mrinal Sen
Mrinal Sen was an Indian Bengali filmmaker based in Kolkata. He is considered to be one of the greatest filmmakers of the 20th century. Like the works of Ray and Ghatak, his cinema was known for its artistic depiction of social reality. Although the three directors shared a healthy rivalry, they were ardent admirers of each other's work, and in so doing, they charted the independent trajectory of parallel cinema, as a counterpoint to the mainstream fare of Hindi cinema in India. Sen was an ardent follower of Marxist philosophy.
Film Screenings
London | Cineworld Leicester Square
June 25, 2019 6:00 pm
Buy Ticket