Uma
Director: Srijit Mukherji Starring: Jisshu Sengupta, Sara Sengupta, Anjan Dutt Run time: 148 mins | Recommended Certificate: PG Language: Bengali with English Subtitles | Year: 2018 | Country: India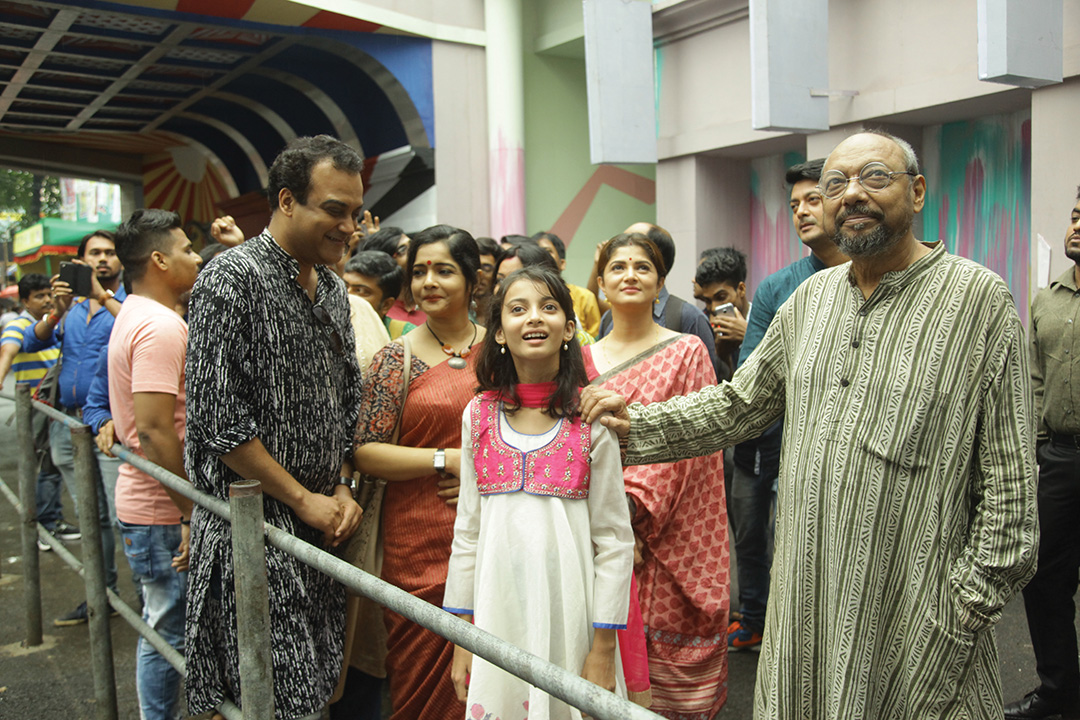 Uma, a young girl who lives with her father in Switzerland, is diagnosed with a disease that could be terminal. Her greatest desire in life is to participate in the Durga Puja, the annual joyous celebrations which take place in October. The trouble is that Uma may not have until October and her father, with the help of an award-winning filmmaker and the entire city of Kolkata, undertakes to recreate the festival in the summer as a special treat for his beloved daughter. Based on a true story, ace filmmaker Srijit Mukherji crafts a life affirming emotional tale that is a celebration of the human spirit.
Director
Srijit Mukherji
Srijit Mukherji, one of the leading filmmakers of India, is known for his critical as well as commercially successful films like 'Autograph' (2010), 'Baishe Srabon' (2011), 'Jaatishwar' (2014), 'Chutoskone' (2014) and 'Rajkahini' (2015), among others. A director, screen-writer and lyricist, Srijit Mukherji has experimented with various genres and layered narrative. This approach has won him numerous accolades across critics and popular mass.
Mukherji has become the face of contemporary Bengali cinema with his compelling choice of subjects and brilliant execution in each of his films. He has been honored with 'Best Director' and 'Best Original Screenplay' awards for his film 'Chotuskone' at the 62nd National Film Awards. His film 'Jaatishwar' won 4 National Awards at the 61st National Awards.
Mukherji's film 'Rajkahini' had been chosen as an official selection at 16 International Film Festivals (IFF) including Indian Panorama at IFFI 2015, IFF of Kerala (Competition Section), IFF Mumbai and Imagine India IFF at Madrid. It was also screened at the Indian Film Festival of Melbourne. He has directed Vidya Balan and Naseeruddin Shah for the Hindi remake of 'Rajkahini', titled 'Begum Jaan'. His film 'Yeti Obhijaan' in September 2017 became the highest grosser in Bengal during Pujas. Srijit Mukherji is all set to release his next feature film 'Uma' in June 2018.
Film Screenings
European Premiere
London | Cineworld Leicester Square
June 24, 2018 6:30 pm
Buy Ticket
London | Cineworld Leicester Square
June 26, 2018 6:30 pm
Buy Ticket